Trading Confluence of Chart Patterns 10/28/2015 4.45pm
---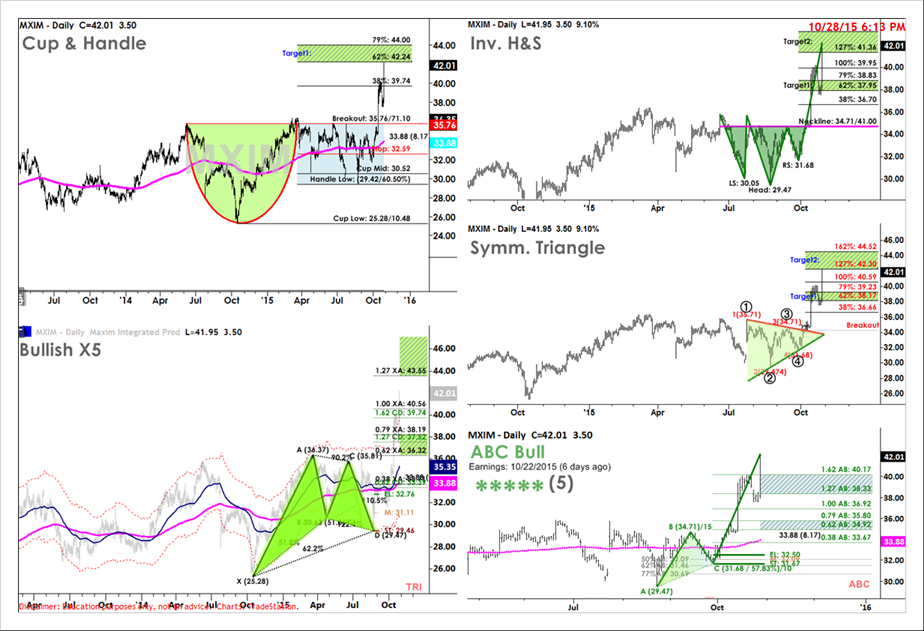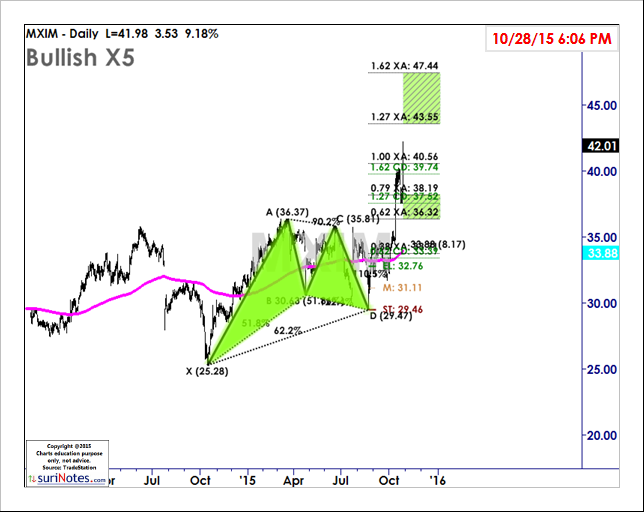 Trading Confluence of Patterns

One of the rarest phenomenon in the markets is confluence of patterns of various categories signaling and confirming the underlying trend. It may happen once in a while with two or three patterns, but very rarely it happens with 5 or more patterns.

Here is a case of such a phenomenon in MXIM Daily charts. It shows ABC Bullish (Primary), Bullish X5, Inv. Head and Shoulders, Symm. Triangle Pattern. They all belong to same seed wave structure (ABC), but in this case Cup and Handle Pattern also joined the group and strengthened its direction.





1. Auto ABC
2. Gartleys/Butterflys (X5)
3. Cup and Handle
4. Triangle Patterns
5. Head and Shoulders