Trade Tools and Support Tools 11/01/2015 4.45pm
---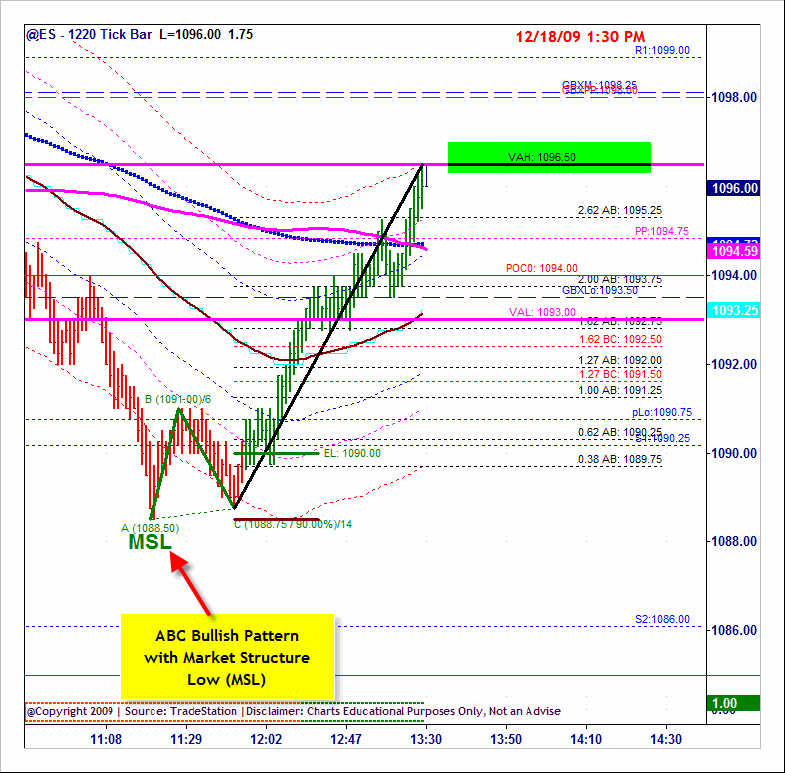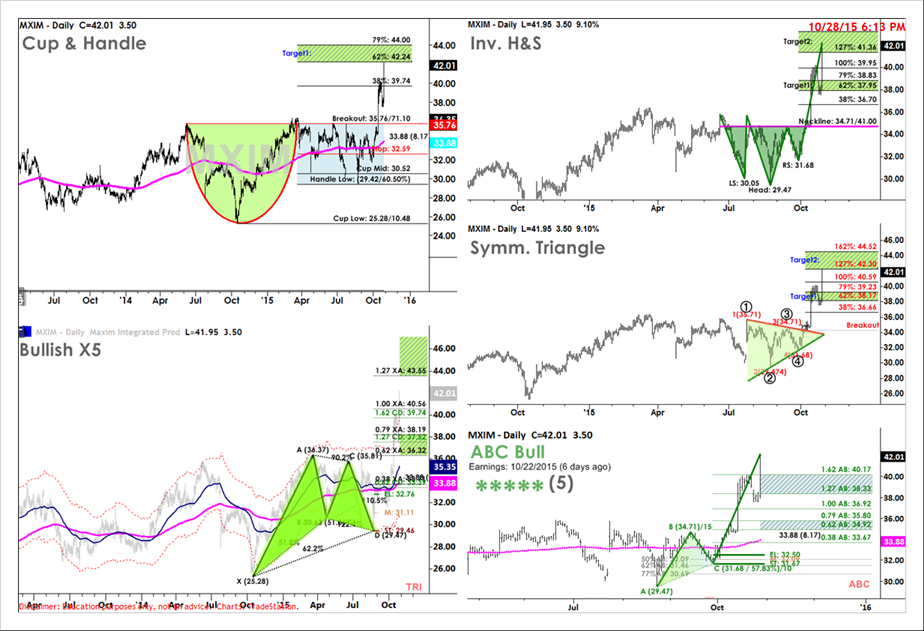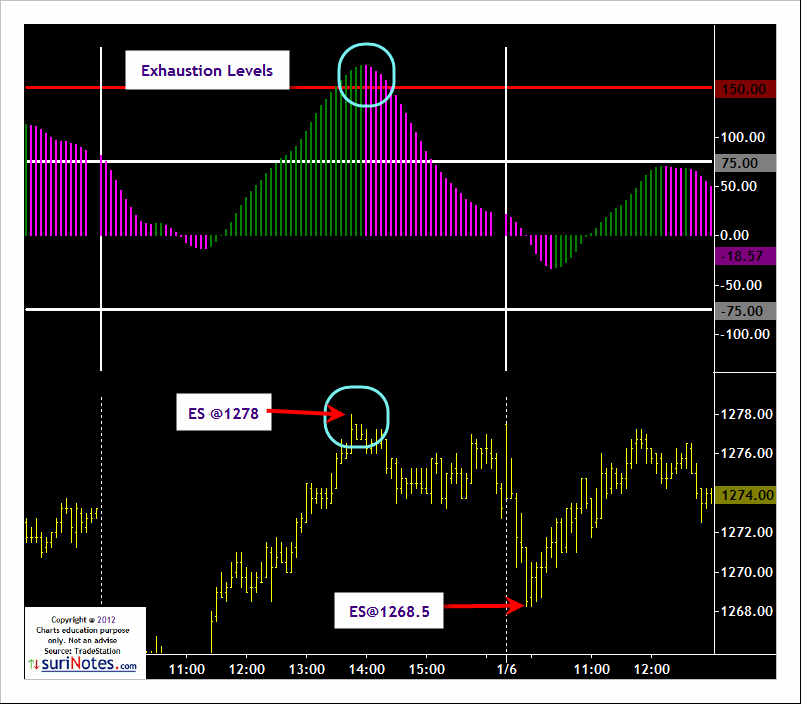 Trade Tools and Support Tools

I am a 100% Patterns based trader. Means, I take trades purely based on a few selected chart patterns which have the best probability of success at that instant. All my decisions of trading comes from Patterns which are validated/supported/confirmed by 'Market Context' and 'Market Internals'. Will write more on 'Market Context' soon. My favorite Chart Patterns to trade: ABCs, Head and Shoulders, Gartleys (all X5), Cup and Handles, Channels etc.

I value and spend more time analyzing 'Market Context' than pattern itself. 'Market Context' is something every trader uses, it is analyzing the market and figuring the current state/trend/direction of a chart using tools like Moving Averages, Pivots, Trend Tools, and Volatility etc. 'Market Context' validates a chart pattern/setup. In my view, most traders use some form of 'Market Context' and usually experienced traders have a very good sense of 'Market Context'.

'Market Context' supports pattern setups and 'Market Context' cannot (should not) be traded by itself. I group Tools into two types: 1. Trade Tools. 2. Support Tools. 'Trade Tools' allows you to make trade execution decisions (Entry, Exit and Targets) where as 'Support Tools' will support and validate Trade-Decisions for Trade Tools.

Few parameters to watch in 'Patterns' and 'Market Context':

1. TREND. This is utmost important as patterns must be traded with its own underlying trend and Market Internals. I use Trend tools like SuperBars and CMI etc.
2. Size/Orientation/Location: These are kinda tied to individual trade-plan but Orientation and Location are pretty much based on Pivots and MAs etc.
3. Pattern Integrity/Uniformity/Validity: Basic concept here: A bullish pattern (bullish legs)must not exhibit excessive bearishness and vice-versa. Pattern also must be supported by key S/R levels like Pivots, key moving averages etc.
4. Volatility: Most traders cannot trade excessive or risky volatility. I look for VLTY below 50 for all my new trades and be very cautious once VLTY starts ticking up above 50. If VLTY is above 100, I will exit all my positions.
5. Execution: This is individual plan and traders skill on how any one enters and exits trades. All setups must have clear Execution rules and trade protection tools like 'Trail Stops'.

Trade Tools
'Trade Tools' in my case are 100% Chart Patterns. I build trade setups using Patterns and Market Context. These setups are fully validated by 'Support Tools' and only traded in favorable conditions (Trend confirmation, volatility etc.) My primary trade patterns are: 'ABC', 'Gartleys and all X5 patterns', 'Head and Shoulders', 'Channels', 'Triangles, 'Cup and Handle' and 'Parabolic Arc' patterns. All these patterns have strict formation and validation rules and have very specific 'Entry', 'Exit' and 'Target(s)' rules for trade executions.

Support Tools
I use various support tools. Remember No Support Tool is traded by itself. Most basic support tools are Moving Averages and Pivots (Floor, Globex, Fib. Zone Pivots) to show key Support and Resistance levels/areas. Support tools include Trend Tools like SuperBars (to show Underlying Instrument Trend), CMI (Combined Market Internals) and Fib. Bands. I use 'Trail Stops' exclusively on all my charts to protect my trades. Will write more on Trail Stops later.


| | |
| --- | --- |
| Trade Tools | Support Tools |

1.
Auto ABC
2.
Gartleys/Butterflys (X5)
3.
Cup and Handle
4.
Triangle Patterns
5.
Head and Shoulders
6.
Fib. Bands
7.
Super Bars
8.
Market Structures
9.
Combined Market Internals
10.
Fib. Zone Pivots
11.
Globex Pivots
12.
Floor Trading Pivots
13.
Volatility Zones
14.
Trail Stops
Trading Symmetric Triangle Patterns
Trading Cup and Handle Patterns
Trading Megaphone Patterns
How to trade your Dragon
Trading ABC Patterns
Parabolic Arc: What Goes Up...
Trading Large Gaps
Trading Parabolic Arcs
Behavioral Biases
Trading Chart Patterns Prematurely
Developing SPX Cup and Handle Pattern
Trading Patterns with Market Context and EquiVolumeTrend
Trading Patterns with Market Structures
Trading Failed Chart Patterns - H&S
Happy New Year 2016
Trading Phases using CMI
Volatility Zones
Trade Tools and Support Tools
Trading Confluence of Chart Patterns
Trading ABC Patterns with Options
2B Patterns
ABC Bullish
ABC Bearish
Books
CMI
Double Bottom
Double Top
Dragons
Elliott Waves
Failed Chart Patterns
Fib. Bands
Fib. Zone Pivots
Fibonacci Levels
Floor Pivots
Gartley/Butterfly
Globex Pivots
Head and Shoulders
Inv. Head and Shoulders
Market Structures
MegaPhone
Multiple Tops
Multiple Bottoms
Options
Parabolic Arc
Pivots
Price Profile
Seminars
Strageies
SuperBars
Triangles
Trading
Psychology
Videos
Volatility Zones
VWAP
Wolfe Waves
X5 Patterns
Nov. 2015
Oct. 2015
Before 2015