"Greed, Fear, Impatience, Ignorance, and Hope will all fight for mental dominance over the speculator. Then, after a few failures and catastrophes the speculator may become demoralized, depressed, despondent, and abandon the market and the chance to make a fortune from what the market has to offer. -- Jesse Livermore"

Trade Ideas (03/01/2021, Monday )

Archives
Collections of Trade Charts, Pattern Formations, Daily setups, Daily Ideas posted to Twitter or StockTwits. Posts are updated during intraday and end-of-day.
SALE 30% off Yearly Subscription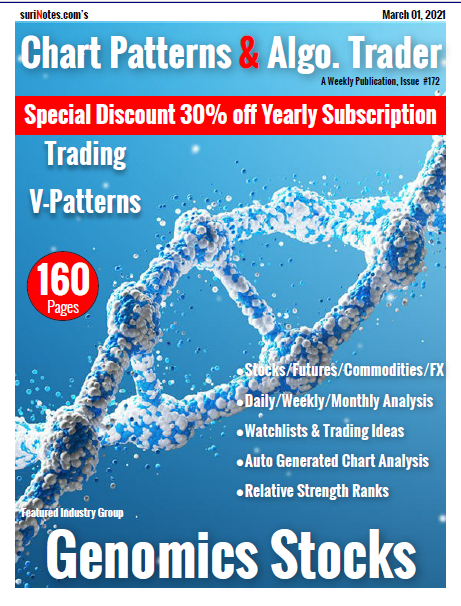 02/27/21 (21:36)

WYNN (Desc. Tri.)
02/27/21 (15:11)

GRPN (Cup & Handle)
02/27/21 (10:43)

NVDA (Symm. Tri.)
02/27/21 (10:31)

THCX (Parabolic Arc)
02/27/21 (10:28)

INTC (Cup & Handle)